Liberty Fencing Club 2014 Summer Camp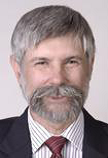 with Laurie Schiller from Northwestern University and the Swarthmore College Fencing Team Coaching Staff in our newly expanded and renovated facility in Warrington, Bucks County, Pennsylvania
We just opened registration for our summer fencing camp in Bucks County, PA!
Registration and more information is available by calling 267-482-9597 or going to askFRED:
Registration For Week 1
Registration For Week 2
Our 2014 summer fencing program is a 3-weapon day camp run by Laurence ("Laurie") Schiller, storied Northwestern University Head Fencing Coach, with the coaching staff from the Swarthmore College Fencing Team in Liberty Fencing Club's new air-conditioned facility with state-of-the-art sprung floors. July 21-25 is open to fencers of all levels, from no experienced, beginners, intermediate, and advanced/elite. July 28 – August 1 is geared towards experienced through advanced/elite fencers, and is also open to fencers from week 1. Both weeks are open to all.
Laurie is in his 36th season as the Head Coach of Northwestern's NCAA Division I Fencing Team. He is the 2nd winningest coach in NCAA history. He is the 9-time Midwest Collegiate Coach of the Year and 2-time USFCA National Collegiate Coach of the Year. He's a USFCA certified Fencing Master. Past students include other coaches, numerous NCAA All-Americans and USA Olympic Team member Jim Carpenter.
Laurie Schiller Full Biography
Week 1 (July 21-25, 2014): Focused on Fencers With No Experience through Fencers of All Levels
Week 2 (July 28 – August 1, 2014): Open to all fencers with more emphasis on experienced thru advanced/elite traning
LFC Fencing Camp starts at 9:00 AM and ends at 5:00 PM Monday through Friday. Early drop off and late pick up are available. BYOL – Bring Your Own Lunch (refrigerator available).
Liberty Fencing Club's summer day camp is designed for competitive and beginner fencers in sabre, epee, and foil. The first week of camp is for beginners. The second week is geared towards experienced through advanced/elite fencers and open to all participants from week 1. The program includes fitness instruction, games, skill training, tactics/strategy, competitive bouts, and more. Our experienced fencing coaches are from Swarthmore College and Northwestern University and have coached on the national and international level. All LFC coaches are background-checked USA Fencing Professional Members. All classes are held in our newly expanded, outstanding air conditioned facility with a state-of-the-art sprung floor with 11 permanent fencing strips.
For more information and bios of the coaches, please visit our page About the Coaches.
Pricing
| | | | |
| --- | --- | --- | --- |
| Duration | 1 Child | 2 Children | 3 Children |
| Week 1 Only | $499 | $470 each | $449 each |
| Week 2 Only | $499 | $470 each | $449 each |
| Both Weeks | $899 | $849 each | $799 each |