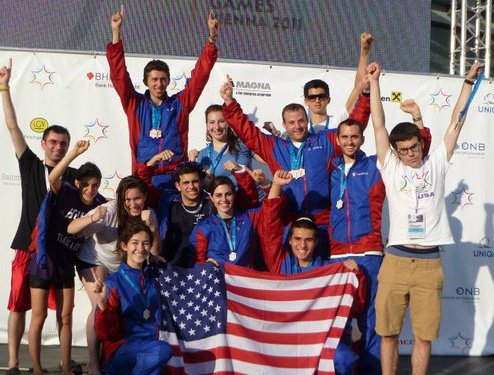 The sport of fencing is a uniquely classic sport. It has a great history, drama, romance, style, art, plus all of the advantages of an active, physically demanding sport.
There are many benefits to participating in fencing. Fencing develops discipline, balance, coordination, and sportsmanship. Fencing helps children develop quicker reflexes and the ability to make lightning fast analyses of tactical situations.
Through fencing, children learn good sportsmanship and self-discipline. They learn to compete independently as well as for a team. They learn to enjoy winning and profit from defeats, while becoming physically fit and healthy. Most importantly, they learn to make complex decisions, analyze problems, and think fast. These ideals help children reach their potential in many areas other than fencing.
The benefits of fencing extend to the college recruitment process. College coaches are now recruiting fencers with years of competitive experience in the local, national, and international realms. Many of the colleges that recruit experienced fencers are among the nation's elite: Harvard University, Princeton University, and University of Pennsylvania are some of the many universities that look for top scholar-athletes to join their fencing programs.