All of Liberty Fencing Club's active coaches maintain Professional / Coach memberships with USA Fencing, which requires them to undergo thorough background checks and adhere to USA Fencing's Safe Sport Policy.
Marshal H. Davis, JD, MBA, LLM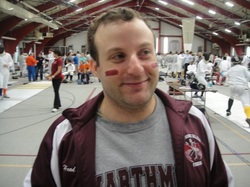 Marshal is the Head Coach of the varsity NCAA men's and women's fencing teams at Delaware Valley University.  He was the head coach of the Swarthmore College Men's & Women's Fencing Teams from their founding in 2007 until 2016. As an undergraduate, Marshal fenced for the University of Florida under Bruce Capin from Penn State, where he graduated with a B.S. in Accounting with Honors. He was captain of the sabre team from 2001-2002 and produced impressive results. He then fenced and coached for Temple University's men's team and women's club team from 2003-2007 while in law school and grad school. Marshal created the Swarthmore College men's and women's fencing teams in 2007. Swarthmore has won back to back to back Southern Atlantic Conference (SAC) Championships the in the last three years. In Swarthmore's 4th year of existence, it finished as the 6th overall team in the nation (USACFC). Marshal also was an assistant coach and sabre coach of Haverford College's varsity Men's & Women's Fencing Teams, where he helped coach them to their 3rd consecutive MACFA Championship in 2010-2012. Swarthmore's men's sabre team won a bronze medal at USACFC National Championships, being the only team from a small school to win a medal in 2013 (@ Michigan State Univ.); important to note – these student athletes had never competed before coming to Swarthmore and fencing for Coach Davis's team. As a Y10 fencer competing at the youngest age allowed in Y12 foil, Liberty FC student Chris Davis earned National Points; this makes Chris one of 5 Y10 fencers in the nation who now is allowed to fence in Y14 events!
Marshal has been Chief General Legal Counsel of the USACFC organization since 2005, Tournament VP 2010-2013, Interim Treasurer 2012-2013; and a member of its Board of Directors since 2013; he is also President and Co-Commissioner of the SAC. As a referee, he has officiated NCAA and USFA events, including Division I, II, and III North American Cups (NAC's) and Summer Nationals.
Marshal was the Head Fencing Coach of Team USA for the 2011 European Maccabi Games in Vienna, Austria, where 37 countries were represented in a number of sports. He also fenced for Team USA in the sabre team event. In Vienna, Team USA won medals in all 3 team events (gold in foil & epee; bronze in sabre); Team USA won 12 individual medals; every American fencer won at least one medal!
Marshal also coached Team USA fencing at the 19th World Maccabiah Games in Israel in 2013 – this is 3rd largest sporting event in the world.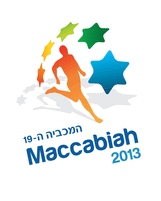 The Maccabiah Games are officially recognized by the International Olympic Committee (IOC). Since their inception in 1932 the Maccabiah Games have grown in many ways, but the vibrant feelings and the excitement experienced by the participants remain the same. Since 1953, the Games have been held every four years in Israel in the year following the Olympics. In 2013, more than 8,000 world-class athletes from more than 80 countries are expected to participate in the 19th Maccabiah, which promises to be the biggest and most exciting ever held. The Maccabiah Games are the world's 3rd largest sporting event, and participants frequently include Olympians and current and former national team members. In 2013, the team Marshal coached set the record for most medals won in fencing by a single country, and Team USA is not historically a fencing powerhouse at the Maccabiah Games. Under Marshal's leadership, all of the fencers won at least one medal – Team USA jr's medaled in all 6 team events, winning 5 GOLD (Men's Sabre, Women's Sabre, Men's Foil, Women's Foil, and Men's Epee) and 1 SILVER (Women's Epee) in the team events, in addition to 14 individual medals from 21 American fencers.
Francisc Boghicev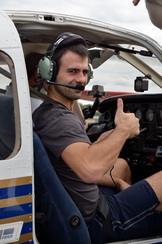 *World Junior Team Champion 2005 in Linz
*2nd Place World Cadet Championships 2002
*European Junior Team Champion 2004
*3rd Place European Junior Team Championships 2004
*3rd Place European Junior Team Championships 2003
*Overall Junior World Cup Winner 2003
*Multiple Individual & Team National Champion in Germany (Cadets, Juniors, Seniors)
*NCAA Team Champion 2007 (Penn State University)
Kyle Lewis
 
Kyle began fencing epee in 2001 at Morristown High School in Morristown, NJ.  He joined Medeo Fencing Club and trained under Yakov Danilenko at the same time.  Kyle continued training at Medeo for 4 years.  After graduating high school, he attended Rutgers University, where he became the assistant coach of the NCAA varsity Men's & Women's Fencing Teams at the New Jersey Institute of Technology (NJIT) (2006-2007).  After that time, he took a pause from fencing to focus on his studies.  Kyle returned to fencing in 2013 as a competitor coach.  Kyle was the epee coach for the NCAA Division I varsity Men's & Women's Fencing Teams at Lafayette College, and  the Easton YMCA Fencing Club. Kyle is an Epee and Foil coach as well as the general manager at Liberty Fencing Club. A few of Kyle's epee results include:
Silver Medal Div 2 Cobra Regional Open Circuit
Finalist (6th) at New York Athletic Club's 2005 Epeepalozaa
9th Place at 2005 Div 1A Summer Nationals
Gold Medal at 2005 New Jersey Division Championship
2004 & 2005 New Jersey High School Division 1 Individual Champion
2005 New Jersey High School State Individual Champion
2005 Star Ledger and NJIFA 1st Team All State and Fencer of the Year Runner-Up
Guest & Former Coaches
Christopher Spencer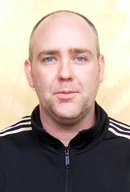 Chris is currently the head coach of Haverford College's varsity Men's & Women's Fencing Teams, where he has built a dominant NCAA DIII program. He is also the head of development and coach for the Jamaican Fencing Federation and the Jamaican Fencing Association.
Chris enters his fifth year in 2011-12 as head coach of the Haverford College fencing programs. In his first season he directed the women's team to their best finish ever at the National Intercollegiate Women's Fencing Association (NIWFA) Championship and coached two fencers to the NCAA Championship. For 2012, Coach Spener led Haverford to its 3rd consecutive MACFA Championship!
Last season's men's squad captured the Middle Atlantic Fencing Association (MACFA) team title for the second year in a row and registered a school-record 25 wins which helped propel Spencer to the MACFA coach of the year award. The women won a school-record 20 matches, and the foilists took home bronze medals at the inaugural U.S. National Weapon Squad Championships.
In the 2009-10 season, the men's squad captured the MACFA title, put two fencers in at-large seats for the NCAA championship and sent one, freshman Ben Van Son, to nationals where he finished 21st individually pushing the Fords to a 24th-place team finish.
Spencer guided a quartet of women's fencers to 2009-10 all-conference honors in the Eastern Women's Fencing Conference which also bestowed the EWFC Coaching Staff of the Year honor on the Haverford leader and his assistants. In addition, four-time all-EWFC epeeist Emma Buckingham was named the EWFC Woman of the year and won gold at the NIWFA individual championship.
Prior to Haverford, Spencer was head coach at Mount Holyoke College. He is just the fourth mentor in the 75-year history of Haverford's varsity fencing program. Spencer inherits the Fords' successful tradition created by coaches Henri Gordon (1932-82), Jim Murray (1982-2001) and David Littell (2001-07).
A competitive fencer for more than 15 years, Spencer began fencing under coach Hank Powell at Hopkins High School in New Haven, Conn. He attended Brandeis University in Massachusetts and obtained a Bachelor of Arts degree in politics with a minor in anthropology. A foil fencer for Judges coach Bill Shipman, he was an Eastern College Athletic Conference (ECAC) finalist and a two-time qualifier to the all-divisions NCAA Championships. Spencer was also a Division II finalist in foil at the 1993 USFA National Championships.
Spencer was later an instructor at the Boston Fencing Club, where he studied under former Soviet guru Pavel Zelikman for four years. Spencer trained in Pisa, Italy, for two years before moving to Northampton, Mass., in the fall of 2002. He became interim director of the Northampton Fencing Center in 2003 and established a junior program there. Moving to Mount Holyoke in 2005, he built a successful club team involving 30 competitive fencers. Spencer has also served as an assistant to Wellesley College head fencing coach Gamil Kaliouby.
His students believe that Spencer is a terrific motivator and freely shares his joy of fencing. He says that "training and competition are important exercises in self-discovery and personal growth." In other pursuits, Spencer is an accomplished artist of murals and canvas paintings, and pen and ink illustrations having studied at Scuola d'Arte Lorenzo de' Medici in Florence, Italy, and at the Art Institute of Boston.
Michael T. Kogan, CP, BOCO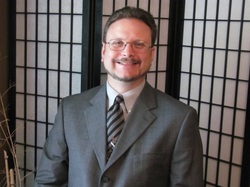 Michael Kogan began fencing as a freshman at Drew University in 1989. He quickly was moved to the top three foilists on the team. In his sophomore year, he was moved to epee due to his height at 6'1", wiry build and good point control for hitting the hand/wrist. He led the epee squad and the Drew Fencing Rangers to several years of winning records.
After graduating in 1994, he was asked back to teach fencing for Drew's renaissance fencing club. He continued to teach historic foil and epee to the students at Drew University until 2002. Many of his students used their skills at medieval and renaissance festivals. In 2002 he was struck by a car; despite his spinal surgery and assurances from his surgeon that he would never fence again, Mike has beaten the odds with hard work and perseverance. He has returned, not only to coach, but to fence competitively again. In 2012, he joined Liberty Fencing Club to teach the adult class. Mike has been practicing orthotics and prosthetics for nearly 20 years. It is with this medical and fencing knowledge that he caters his class to both our older fencers wishing to return to action, and new fencers with the interest and curiosity to fence with whatever physical ailments they might have acquired over the years.
Jenna Octavio (part time)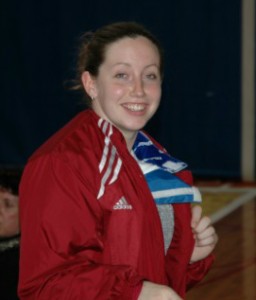 Jenna Octavio, known in the fencing world by her maiden name Jenna Remmert, started coaching at Liberty Fencing Club in the fall of 2013 and also began working as a foil coach at Swarthmore College around the same time. Jenna was an elite foil fencer for Temple University's NCAA Division I varsity fencing team, where she piled numerous honors and results.
Stephen Stilianos (part time)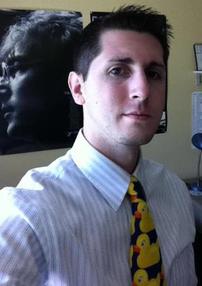 Stephen Stilianos began fencing foil as a freshman at Newfield High School on Long Island.  During his sophomore year, Newfield won the league, county, and Long Island championships, which helped to solidify his interest in the sport.  After graduating he went to Penn State where he helped lead the 2008 foil team to an undefeated season in the Baltimore-Washington Collegiate Fencing Conference, and PSU to a first place finish.  After becoming president of the club, he led Penn State to a first place finish at the Holy Grail tournament in Pittsburgh.
After graduating, Stephen coached the Wallenpaupack High School fencing club for one semester before moving to Doylestown, where he currently teaches chemistry and coaches fencing at Central Bucks West High School and Central Bucks East High School.  Stephen organized high school team fencing meets in Southeastern Pennsylvania for the first time in recent history.  After fencing foil for eleven years, and epee for three, he has started to train in saber as well.  With a passion for both teaching and fencing, Stephen hopes to continue to promote the sport throughout Pennsylvania.  In 2012, Stephen became a foil coach for the Swarthmore College Fencing Team.
Bryan Herling (part time)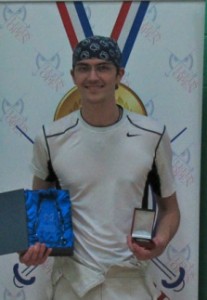 Bryan started fencing before entering high school, but didn't enter the competitive field until he started at Penn State University.  At PSU, he became heavily involved with the fencing club, serving as Secretary in his Sophomore year and President in his Junior year.  In junior year, he began as an assistant coach for the Central PA Fencing Association.  In his Senior year, Bryan stepped down to focus on academics, but continued to fence with the club team and continued coaching with the Central PA Fencing Association.  Thanks to his training at the PSU, Bryan earned a B12 rating in Epee.
After graduation, Bryan attended the University of York in England for graduate school in 2012-2013, where he earned a place on the Men's Epee Team.  After taking first place at the Leeds Open, Bryan ended up ranked in the top 200 senior men's epeeists in England in January 2013.  Over the course of the year, Bryan competed in BUCS events with the team, and placed 15th of 138 in the BUCS Individuals Tournament.  Throughout the year, Bryan continued giving individual lessons to a number of epee fencers.  Now, Bryan is back in the US, looking forward to advancing his coaching ability as well as returning to the competitive scene.
Bryan was a bronze medalist at the 2012 Keystone State Games, gold medalist at the 2012 Leeds Open (UK), and earned Full Colours at the University of York.  Bryan's job moved him to Albany, NY in June 2014, but Bryan will still be coming by Liberty as much as possible as a guest coach.