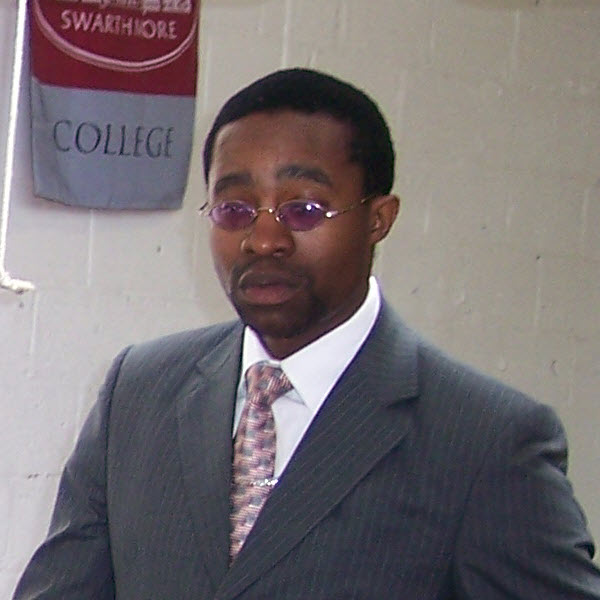 USA Olympian IVAN LEE Sabre Camp at Liberty Fencing Club
With the Swarthmore College Fencing Team coaching staff in our newly expanded and renovated facility in Warrington, Bucks County, Pennsylvania
August 3-7, 2015
Registration and more Information available by calling 267-482-9597 or using askFRED:
http://askfred.net/Clinics/moreInfo.php?clinic_id=29118
Please note that pre-payment for a partial week is not an option in askFRED, so please call to pre-pay if you are attending for a partial week.
Head Coach
IVAN LEE
2004 U.S. Olympic Sabre Team
World Championships
GOLD (Team, 2001)
Silver (Individual, 2001)
Bronze (Individual, 1998)
Bronze (Individual, 2000)
NCAA Championships
GOLD (Individual, 2001)
GOLD (Div. I Team, 2001)
GOLD (Individual, 2002)
Silver (Individual, 2003)
Bronze (Individual, 2000)
Pan Am Games
GOLD (Individual, 2003)
GOLD (Team, 2003)
Current NYPD Training Officer
About Fencing Camp
The camp will include footwork classes, general physical fitness sessions, private lessons, and free fencing with Coach Lee and camp participants. There will also be personalized sit-downs where Coach Lee will talk about fencing, mental preparation, handling emotions, diet, managing time, and other topics. Strategy, tactics, and video replay will be elements of the camp as well.
Coach Lee will be assisted by the Liberty's experienced fencing coaches from Lafayette College and Swarthmore College who have coached on the national and international level. Coach Marshal also coached Team USA at the World Maccabiah Games in Israel (2013) and the European Maccabi Games in Vienna (2011), each time bringing home record-breaking team and individual medal counts for Team USA. Coach Helen fences for the Dominican Republic's national sabre team and is the youngest NCAA head fencing coach in the United States, only Latina varsity college fencing coach, and just one of two female head coaches of NCAA Division I varsity teams. All coaches are background-checked USA Fencing Professional Members and SafeSport approved. All classes are held in our newly expanded, outstanding air conditioned facility with 2 state-of-the-art sprung floors with 11 permanent fencing strips, pro shop, video replay, and full electric scoring equipment.
Current USA Fencing membership required. ($10/yr non-competitive is adequate.)
SPACE IS VERY LIMITED!
PLEASE RESERVE YOUR SPOT TODAY.
Liberty Fencing Club's summer camp program was voted first place for "Best Camp" on the Bucks Happening List! Thank you to all who voted!
Registration is now open for our 2015 fencing camps!
For more information and bios of some of the coaches, please visit About the Coaches.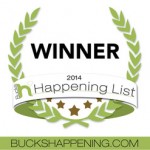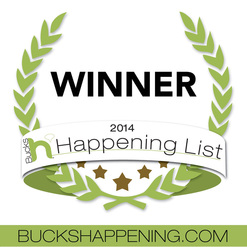 Registration for the USA Olympian Ivan Lee Sabre Camp at Liberty Fencing Club is $549 per week per person for non-members, or $499 for members of Liberty Fencing Club or the Peter Westbrook Foundation. All fencers (members and non-members) will receive a $50 discount for each additional Liberty Fencing Club camp you attend during the summer of 2015.
Payment is due June 1. For registrations after June 1, an additional $50 is due, and payment in full is required at the time of registration. No Refunds. For any cancellations after July 1, full payment is still required for any pre-registrants.
Scholarship/financial assistance is available for those who qualify.
HOTEL LODGING DISCOUNT AVAILABLE
Mention "Liberty Fencing" and "ID #3016459" at either hotel property to receive the 20% discount. Both hotels are new and located 3-5 minutes from Liberty and are conveniently located to restaurants, shopping, and downtown Doylestown. Both hotels offer free breakfast with a variety of room and suite options, along with a number of nice amenities.
Contact: Steve Dougherty, Director of Sales
Hampton Inn Warrington/Doylestown
1570 Easton Road, Warrington, PA 18976
Phone: 215-343-8400 Direct: 215-343-3022 Fax: 215-343-8493
Homewood Suites Warrington/Doylestown
2650 Kelly Road, Warrington, PA 18976
Phone: 215-343-1300 Direct: 215-343-3022 Fax: 215-343-1335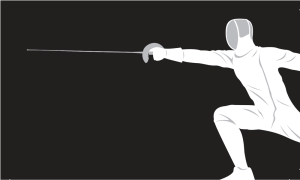 © 2010-2015 Liberty Fencing Club LLC.  All rights reserved.